Video of A Ghanaian Student Trying To Commit Fvuckery With His Girlfriend, But His ….
2 min read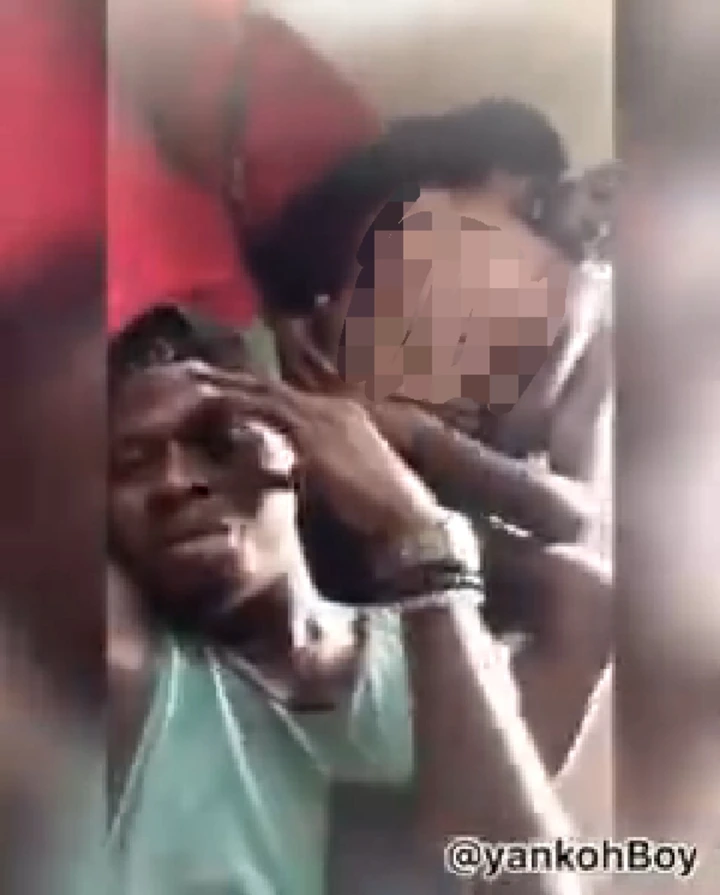 Sometimes you find yourself in a difficult situation when you have to choose between sanity & insanity, and, somewhere in Ghana in a very precarious scenario this particular roommate thought it would be wise not to tolerate bad behaviour from his Ghanaian friend who had planned on committing bonking with his girlfriend in their hostel room. Revealed in a trending viral video, the guy just wasn't ready to give any chance for the 'devil to orchestrate its bad plans'.

Not the best 'help' the desperate male student would have hoped for from his Ghanaian friend at a time when he had set out his plan to enjoy full satisfaction with his girlfriend. Honestly, as someone who had experienced such a situation before, I can tell you for free that it can be very frustrating indeed!
The viral video is already buzzing on social media, and it's quite interesting how these young boys who are supposed to be protecting themselves against the Coronavirus outbreak in Ghana instead are busy having other plans of their own.
These young boys are widely perceived to be students of a Ghanaian college, and maybe it is still fascinating to see that atleast there are still some young people with 'good conscience' not to allow promiscuous things to happen around them anyways. Kudos to that roommate for disturbing that bad intention of his friend… just a thought, though.
What do you think about that friend who refused to leave the room?
Share your thoughts!
Watch the video below