VIDEO: Drama as Lady's Long Hair Gets Entangled With A Moving Motorcycle Wheels
1 min read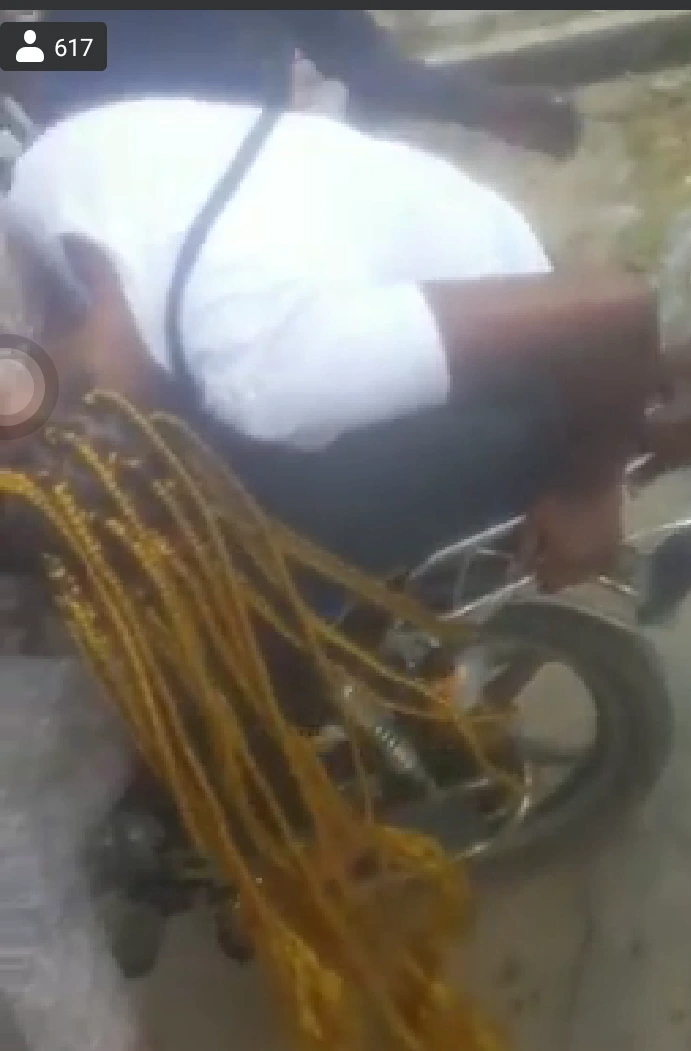 Life is sometimes unfair. The very thing that gives you joy, attention and happiness can possibly lead to your doom. Nowadays, some women are going a little too extreme when it comes to their hair.
In a video circulating across social media, a young woman was spotted on top of a motorcycle struggling to get her insanely long hair out of the back wheel of the motorcycle. And this has led to lots of mixed reactions from viewers.
Some of the viewers claimed, her "village people" are at work, some are criticizing her for carrying such a long hair which could have possibly lead to her death if the "Okada Man" moved immediately after she climbed the motorcycle.
However, stand Byers came to her rescue, helping her remove her long hair from the back wheel of the motorcycle. One can understand the pain she went through, keeping her head like that throughout the process.

Watch The Video Below